Location
Publication Date:
Last updated:2023-06-15
View count:2565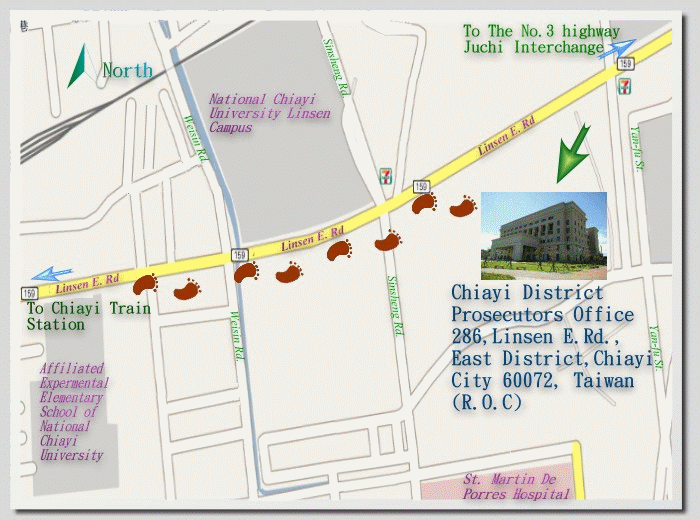 Address:No.286, Linsen E. Rd., East District, Chiayi City 60072, Taiwan (R.O.C.)

Telephone:(+886)-5-2782601,(+886)-5-2782804,(+886)-5-2781004, (+886)-5-2783905,(+886)-5-2752467, (+886)-5-2752879

Transportation:
Bus taking bus: take the line of "竹崎-梅山"public bus of Chiayi county beside Chiayi train station , and drop off at "安老所站" stop to reach the front door of Chiayi district prosecutors office.
Our office is 3,600 meters away from Chiayi Train Station.